Welcome to Empowered Living E-Courses
A journey that will support you to remember the good, feel your best and re-set as needed.
View All Courses
Welcome! Here you will find an array of e-courses, both free and paid, as well as an affordable monthly membership. My mission with all the course offerings, is to support others to remember the good, to feel their best and to re-set as needed.
Falling in love with your life isn't about being happy all the time, or washing away challenges and hard times with positivity. Being on a journey of empowered living, is one where you open yourself to all the emotions and experiences that make your life uniquely yours. When we compare ourselves to others, or strive to be different than we are, we miss out on the experience of living.
You know better than anyone what is right and true for you. It's usually a matter of having the space and intention of listening to your own wisdom and then following through. You are the only one who can choose and create your version of happiness. And that's great news! Your definition of success is personal. So it only makes sense for you to create your own toolbox filled with the helpful ways, wisdom and re-sets that feel right to you.
If you are ready to amplify your inner wisdom and soften your inner critic, you're in the right place. These courses will provide you with ample inspiration and space to explore what is most important to you.
"I love that the 3-month course gave me one single focus for each week. It helped me feel more present and focused on what matters. Great course!" – Stacy, entrepreneur
"This membership group has been incredibly special. As is often the case with experiences such as these, the people who are meant to come together, do. The women here give such a unique blend of personalities and even though our lives vary, we have common ground and can benefit from each perspective." – Tammi, editor
Your Instructor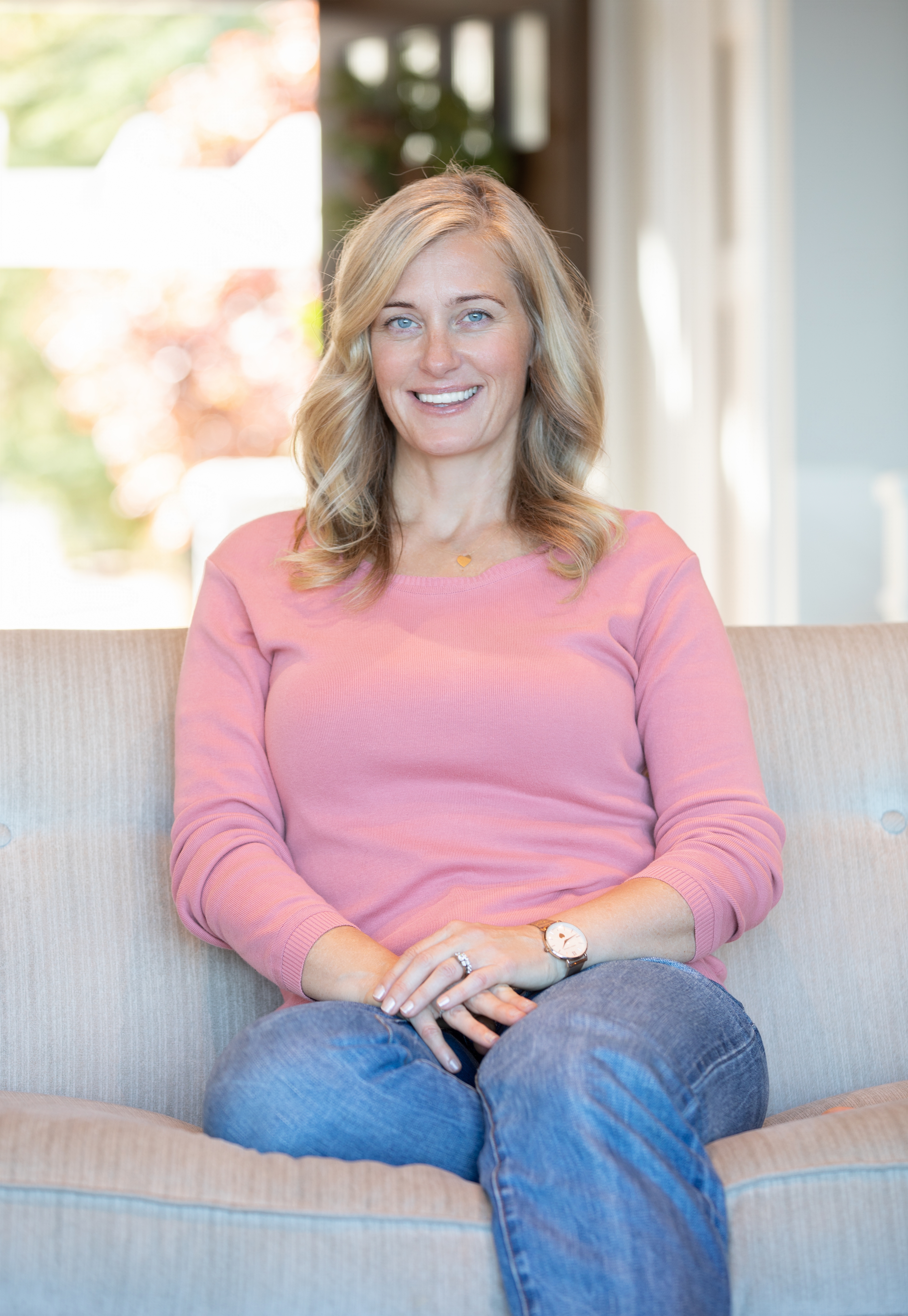 Hi! I'm Emily Madill, thank you for stopping by. I'm a certified professional coach (ACC) through the International Coaching Federation, an author and one of Thrive Global's editors-at-large.
I enjoy supporting others to live with purpose, joy and impact. I also love words and sharing them in a way that helps people feel good.
My most creative role though, is being mama to two boys. They remind me to be playful, to trust in my inner wisdom, and to love with every part of who I am.
The courses here are designed to meet you where you're at and to support you to feel more empowered in all areas of your life. My hope is to help other women who may feel overwhelmed by the noise and busyness of life. You'll find there is an array of free and paid courses, as well as an affordable monthly membership that lends itself to more frequent connection with me and a community of women from around the world.
I send out a free weekly note every Thursday morning called: Em's Weekly Happiness Note . The weekly notes include practical ways to remember the good, to feel your best and re-set as needed.
I've published 12 titles in the area of self-development and empowerment, both for children and adults. You can find some of my writing in Chicken Soup for the Soul:Think Positive for Kids; The Huffington Post; Thrive Global; TUT.com; Best Self Magazine; The Muse; MindBodyGreen; Emerging Women; TinyBuddha; Aspire Magazine; and others.
All of these resources can be accessed by visiting my website at: emilymadill.com
"Using the planner and having the accountability group has truly been a great experience that I look forward to each week." – Kristen, educator

"I took the 3-month course and now I'm taking the 12-month course and can tell you it has helped me and I'm so grateful. The weekly focus has helped me feel inspired to keep my head up. There is a lot of good information and strategies to help yourself through the toughest times in your life." – Pam, retired